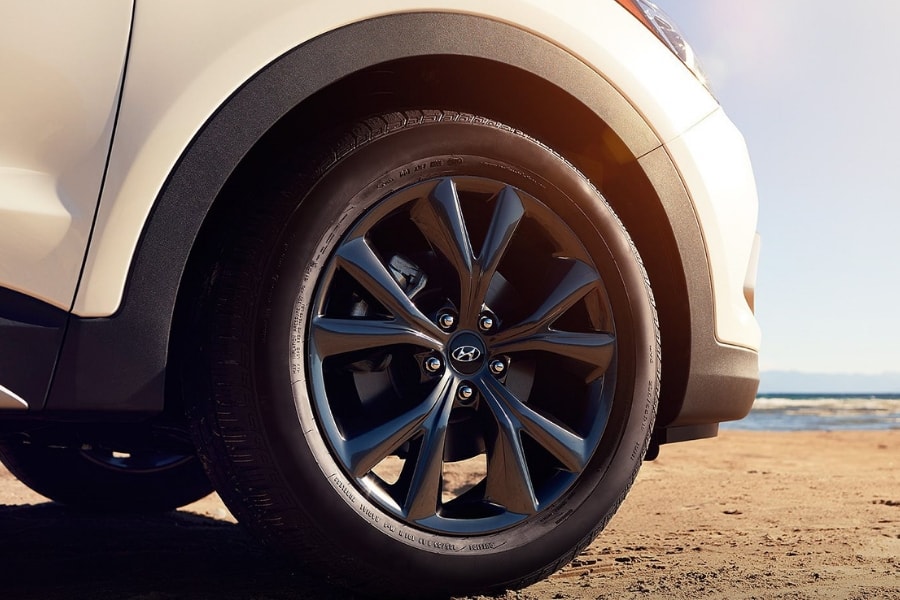 Tire Rotation For Tires That Last
Plenty of drivers want to make sure that they use their tires for as long as possible, especially if they're driving long-lasting vehicles like Hyundais. There are different ways to make that possible. The people who have milder driving habits will be able to use their tires for a longer period of time, since the tires will absorb less stress overall. The people who live in warm climates like California are also in luck regarding the health of their tires.
Tire Issues
Many of the problems that can cause tires to wear away can be traced to the salt on the roads during the winter months, along with some of the things that drivers will do to make sure that they'll be safe during the winter. Apple Valley and Victorville drivers will not have to worry about any of that, which means that they should work even harder to preserve the tires that they do have. After all, tires are a great investment or all drivers, and making a few simple changes can help those tires last for a much longer period in almost any climate.
Tire Rotation
At the Victorville Hyundai dealership, people will get the chance to rotate their tires in an inexpensive and convenient way, with experienced technicians and workers that can get all cars back on the road very quickly. This simple procedure can extend the lifespan of a set of tires for several years in a lot of cases, especially for the people who get tire rotation procedures performed on a regular enough basis. Apple Valley customers can rely on the Victorville Hyundai dealership to help them with these sorts of automotive maintenance needs.
Tire Changes
Once people have driven across four thousand or five thousand miles, it is usually time for a tire rotation procedure. This is also the case for oil changes, which can make things a lot more convenient for the people who are trying to find a way to schedule their automotive repairs in a way that really makes sense. They won't have to go in for several different procedures throughout the year. The Victorville Hyundai dealership can help them with both of these repairs and automotive maintenance procedures within the space of a single afternoon in a lot of cases.
Improvements Across the Board
People might also start to notice that their driving is much smoother after they have gotten their tires rotated, especially if they haven't had that procedure performed in a while. Their tires might seem like they're in better shape right away, even if these are relatively old tires.
Hours
Monday

10:00AM-8:00PM

Tuesday

10:00AM-8:00PM

Wednesday

10:00AM-8:00PM

Thursday

10:00AM-8:00PM

Friday

10:00AM-8:00PM

Saturday

10:00AM-8:00PM

Sunday

10:00AM-7:00PM